An eCommerce Returns Policy acts as a legal contract between you (the eCommerce store owner) and the users who make use of your eCommerce website. Think of it as a document which sets out the basic ground rules around how, when and in what circumstances you permit returns and refunds of products or services sold on your eCommerce website.
Vestibulum ullamcorper risus auctor eleifend consequat.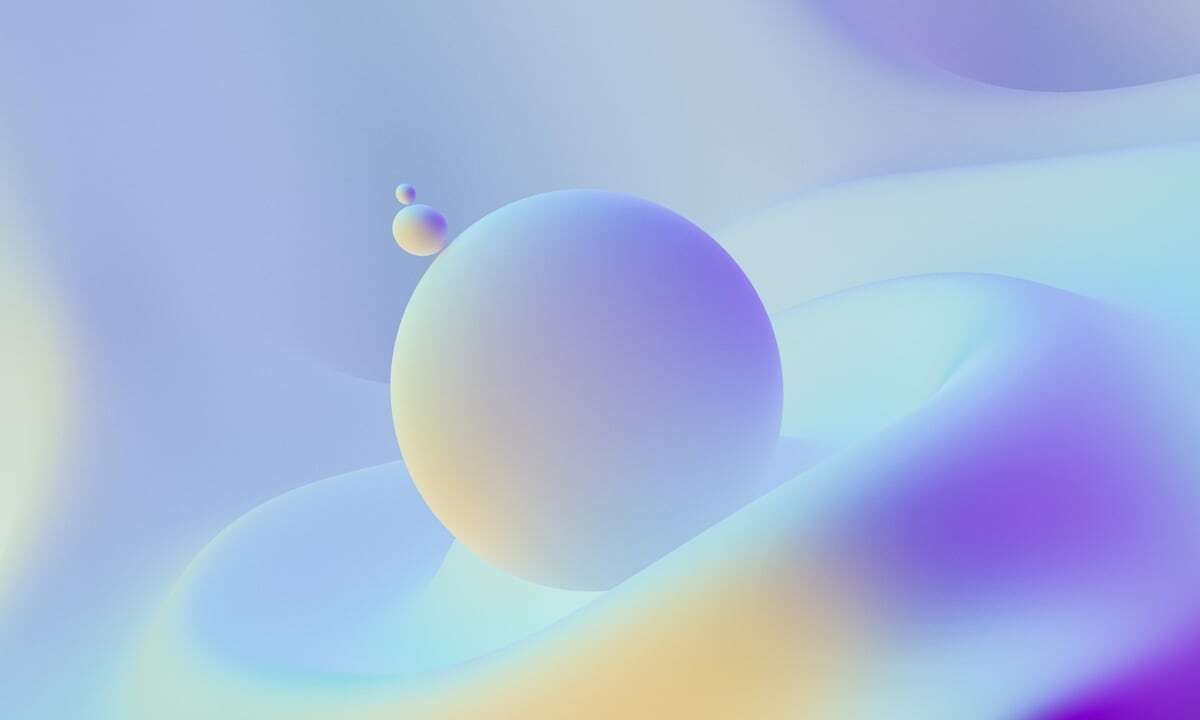 **eCommerce Returns Policy **
There are four key policy documents required to better legally manage your eCommerce store. A website Terms and Conditions, a Privacy Policy, a Delivery Policy and lastly, a Returns policy. This blog will walk you through why you need a Returns Policy in South Africa and most importantly, how to draft a Returns Policy.
If you're still in the process of drafting your Terms and Conditions or Privacy Policy, we have dedicated guides for each of these documents in our blog library, here.
When operating any shop, whether a physical store or an eCommerce webshop, it is expected that customers may, in some instances, want to return or exchange goods bought from your business.
There are a number of reasons why you, as a business owner, should draft a Returns Policy for your store, but the primary reason is for retailers to offer a policy to help mitigate the business owner's risk by only permitting returns when returns should be permitted.
After purchasing a product from your store, if your customer is not happy with your product, if it is defective or it is damaged, then it should be returned to you under certain circumstances.
Most business owners try to strike a balance between offering a lenient Returns Policy and protecting their own business interests.
In a recently published study in the Journal of Retailing, the authors identified five common aspects which are in Return Policies to make them more or less lenient.
They are:
Monetary Leniency: How much of the price of your product is refunded;

Time Leniency: The duration within which returns are accepted by your business;

Effort Leniency: How difficult it is for your customers to return their products;

Exchange Leniency: Whether refunds for products are in the form of store credit or cash;

And, Scope Leniency: The type or categories of products which can be returned — for instance, whether perishable goods (such as milk) are accepted or not
These terms are important to keep in mind when planning your Returns Policy.
You can read the full article here, but to skip ahead, the study found that drafting a more lenient Returns Policy can actually increase the number of products purchased on your store more than it increases the number of products returned by customers.
The authors go on to say that this is policy or product dependent and not a sure bet but, they offer insight into what may help to incentivise product purchases.
To reduce the number of returns, they highlight the importance of increasing the time leniency of your Returns Policy and reducing your scope leniency. For example, not rushing your customers' decision to return a product may allow them the time to enjoy it and therefore not return it. Further, limiting your acceptance of returned goods to non-discounted products will also limit returns.
As such, drafting your own Returns Policy is a balancing act. You need to carefully increase the demand for your products whilst simultaneously limiting the eventual returns.
Here are 6 tips provided by the authors to help you with your Returns Policy drafting:
Be selectively lenient based on the cause of the return;

Be selectively lenient based on time;

Be selectively lenient for cheaper products that need a quality prop up. For example, offering "more than your money back" can increase the perceived quality of your product;

Be selectively lenient for your more important customers;

Have the Returns Policy apply for a longer period after purchase so that the "endowment effect" kicks in. This basically means that customers may feel a better sense of ownership after a period of time so, offering a longer return window may reduce the likelihood of the product being returned;

And lastly, limit the return of any gifted or discounted items. For example, only offer store credit if the product is returned by the person that purchased the gift.
Although it is not required by law that you have a Returns Policy, the document's potential effect on your business may be significant, so it is advisable to have one in place to better control your store's returns and refunds.
So with this knowledge in mind, there are three key questions which need answering before you go ahead and draft your Returns Policy:
What is a Return Policy?

Why have a Return Policy?

What should be included in your Return Policy?

Your Return Policy
What is a Return Policy?
A Returns Policy, as mentioned above, is a document that contains a set of rules that an eCommerce shop owner sets out to manage how customers return and/or exchange unwanted, damaged, defective or incorrect merchandise that they have purchased.
A Returns Policy also sets out to customers what items can be returned or rejected and for what reasons, and the timeframe over which returns are accepted.
Every business should tailor their Returns Policy to fit their logistics capabilities, customer expectations, and product offering. For example, a Returns Policy for handmade, customised artwork will be completely different from one for a mass-market apparel company.
Why have a Return Policy?
Apart from what has been set out above, a concise and clear Return Policy provides consumers with some security that what they are buying is what was represented to them. Without this consumers might become suspicious and avoid buying the product.
The nature of eCommerce is that it doesn't allow customers to see and feel products before buying them. Naturally, customers want to be sure that if they don't like what they bought or if it does not match their expectations, they can return the product.
Almost half of all eCommerce shoppers check Return Policies before purchasing online and so we believe it is essential to have one.
What should be included in your Returns Policy?
Timeframe for returns
To ensure that Customers don't abuse the returns process and that there is a clear line in the sand, the time period in which product returns are to be effected needs to be recorded.
The time frame might differ dramatically from one website to another. For example, a fresh produce website will differ markedly from an electronics company.
Either way, it is up to you, but we suggest that due to Consumer Protection Act requirements this should not be less than 10 business days.
Returning of unwanted goods
A clause should then speak to the return, if applicable, of unwanted goods or products. These are items bought by your customers but returned not because they are faulty or incorrect but simply, because the custom does not want the item any longer.
Depending on the condition and type of item or the time it has taken to be returned, you may want to be selectively lenient when drafting this clause.
Setting clear terms will help you limit the return of any items which may result in a loss of profit for your business. For example:
Items can be returned if undamaged and unused, with the original labels and stickers still attached;

Items can be returned if they are in the original packaging, which must be undamaged and in its original condition with all seals still intact (if applicable);

Items can be returned if they are in perfect working order and not missing any accessories or parts;

Items can be returned if they are not in the clause outlining products that are not eligible for return; and

Certain items or categories of products can be returned if within a specified time frame.
Because these items often need to be returned in undamaged and unused condition, we suggest that it is very important to include a clause that permits you to inspect the product which is being returned prior to you validating a refund or exchange.
Damaged goods
Delivery is the backbone of many eCommerce stores, and sometimes products may leave your business in working condition but are damaged in transit or when they are collected. These are referred to as "damaged goods".
If goods are delivered to your customer in a damaged state, the South African Consumer Protection Act places a responsibility on the retailer to remedy the situation.
As physical damage to goods is often fairly obvious, many businesses offer a full refund/repair and free collection of the damaged item if** **it is returned within a relatively short time frame and passes an inspection.
Defective goods
Defective goods are normally items which fail to conform with or operate according to applicable specifications.
If items are defective, generally, the retailer is expected to refund the customer and permit a return of the item.
There is sometimes a fine line between products which are defective and damage which is caused to products for some other reason.
As such, we would suggest terms such as the below to mitigate your need to effect a refund unless necessary:
Items will not be refunded if faults resulted from normal wear and tear;

Items will not be refunded if damage arose from negligence, user abuse or incorrect usage of the product;

Items will not be refunded if damage arose from electrical surges or sea air corrosion;

Items will not be refunded if damage arose from a failure to adequately care for the product; and

Items will not be refunded if damage arising from unauthorised alterations to the product.
Again, it should also be recorded that you have a right to inspection of the items prior to effecting a repair, refund or exchange.
Non-returnable goods
Non-returnable goods are those products that your business does **not **refund- regardless of the condition of the product or timeframe in which they were purchased.
The return of these products may be a contentious subject with your customers, so you need to be especially transparent and understandable when you draft this clause, if it is applicable.
Reasons to justify not returning products include:
Public and food safety regulations;

Hygiene reasons;

Applicable legislation; and

Reasons of cost efficiency.
Here are a few examples of products which are accepted as non-returnable for the above reasons:
Products purchased by way of special arrangement or which comprise a custom order;

Perishable products and/or food items; and

In certain circumstances, swimwear, underwear, shavers, toothbrushes and other health, beauty and personal care items.
Refund methods
In a standard eCommerce Returns Policy, the methods that your permit to effect a refund or return should be recorded.
For example, whether you permit refunds, or prefer to replace items, or alternatively prefer to issue store credits, it is up to you.
In this regard, however, whatever methods you permit needs to be recorded in the Refunds Policy.
Methods of return
eCommerce website owners all need to determine how products are returned. For example, is a customer required to repack the product and send it back to you at their cost or do you perhaps collect the product from the customer.
There is no right or wrong answer, but whichever method you decide upon, this should be recorded in the Returns Policy.
**Your Returns Policy **
There are two key parts to drafting this document yourself. The first is that you need to thoroughly understand your own eCommerce website, the products/services you market and the outcome you want to achieve from your Returns Policy. Do you have complete trust in your product and want to offer an incredibly lenient policy? Or do you need to limit your returns?
Secondly, you need a basic understanding of South Africa's consumer legislation, such as the Consumer Protection Act. If you are not absolutely comfortable with legally drafting your own Returns Policy, we do not recommend that you go it alone.
At Hello Contract we've created a simple way to skip traditional legal fees and create an automated customisable eCommerce Returns Policy.
We provide you with a step by step questionnaire to answer, and once you've entered your information, we take care of the legal stuff automatically and, in seconds, we provide you with a comprehensive Returns Policy.
It's simple.
Check out our Returns Policy, here